LE DISPATCH
---
Your insight into the Francophone entertainment industry
---
🗞 A weekly market insight in 5 minutes or less
---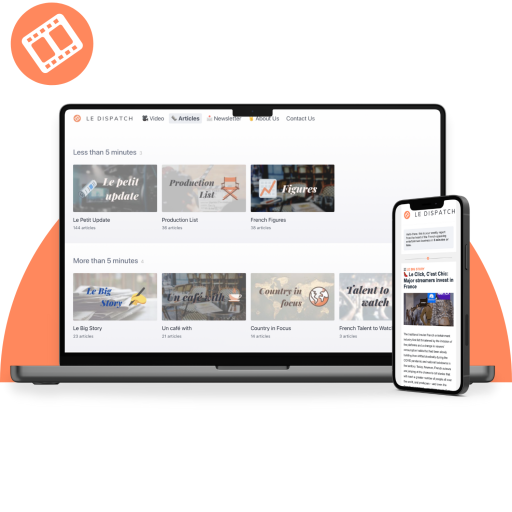 Spot opportunities abroad
---
Pick up the latest trends and analyses from our journalist to make well-informed decisions.
---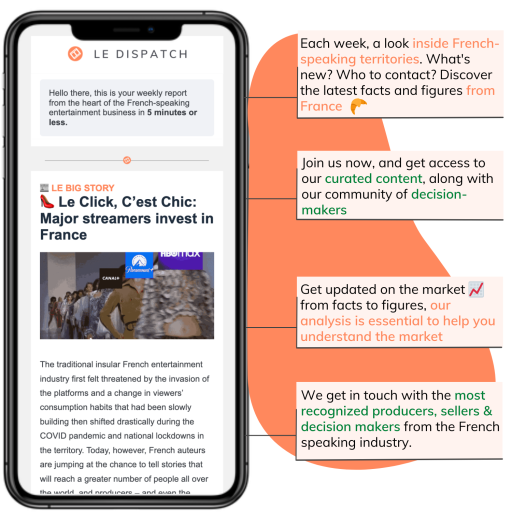 Be the first to know
---
In just under 5 minutes, you should find everything you need to know about the French market.
---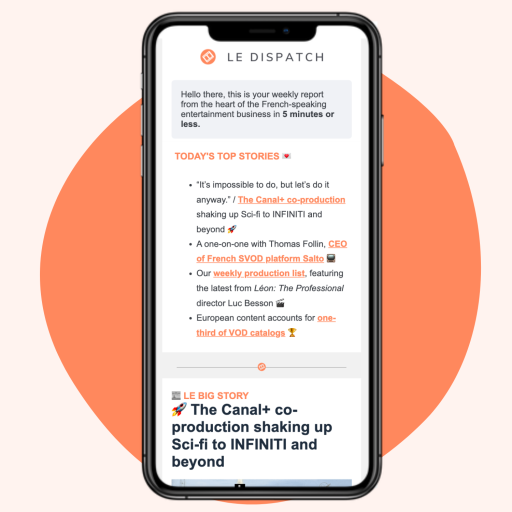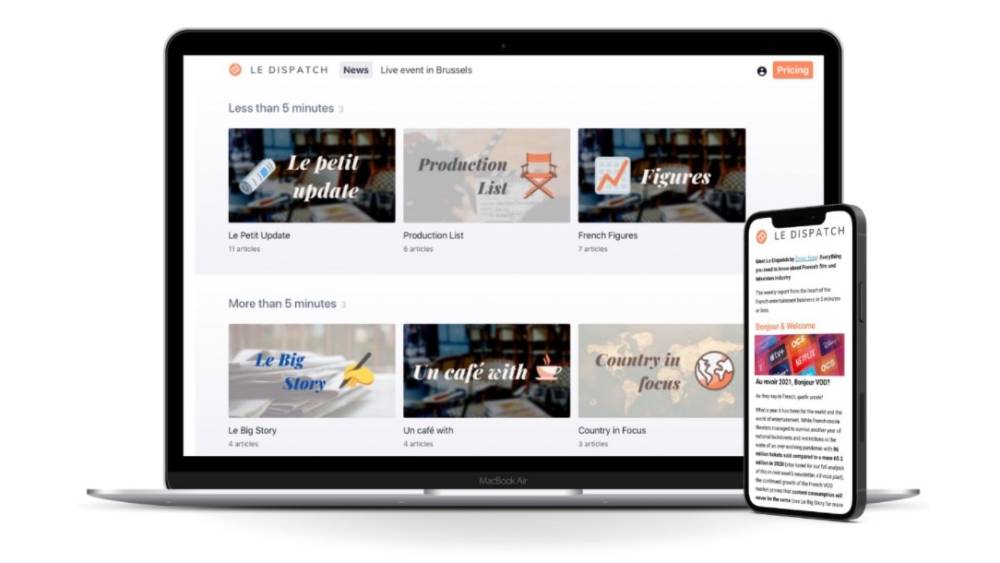 Contact Us
To contact us please enter your email address and details, provide a subject describing the topic of your email, and type your message in the form below.
Keep up with the biggest stories
---
Never miss any information, even during your work days, always stay ahead of your competitors.
---